First Off...
Hello, Catbatman here. I'm going to help out and do more stuff here on CNGW. More games on Cartoon Network.com are being added (pretty much) by the day. This wiki is pretty far behind so we have a lot of working to do.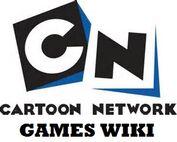 New Profile Pic!
Also, I've edited by profile picture! I know, dumb news but it's mentionable...
CNGW Top 10! Where are they?
Yes, where are they? One was made some time ago but I felt they are not really needed here right now. A lot is going on and I don't think a Top 10 list would really help. They might return after all this work is done.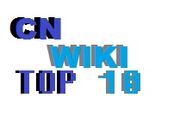 Minor Editz!
Minor edits are also being made on many existing pages here throughout CNGW. By minor edits I mean fixing grammer issues, spelling issues, sentence issues, page issues, pretty much all the issues we can find we'll fix it or remove it. I'm doing these edits in the Visual Editor since it has spelling-fixer-oos.(I forgot what they are called) This is just to make the pages look more professional.
Any More News???
Mostly just minor news. Again, this wiki is still in progress and is trying to made into a great wiki.I'll visit this wiki now and then and make edits and pages of my own.I'll also try to post more blog posts when news is,well,new.
Bye bye!
Ad blocker interference detected!
Wikia is a free-to-use site that makes money from advertising. We have a modified experience for viewers using ad blockers

Wikia is not accessible if you've made further modifications. Remove the custom ad blocker rule(s) and the page will load as expected.